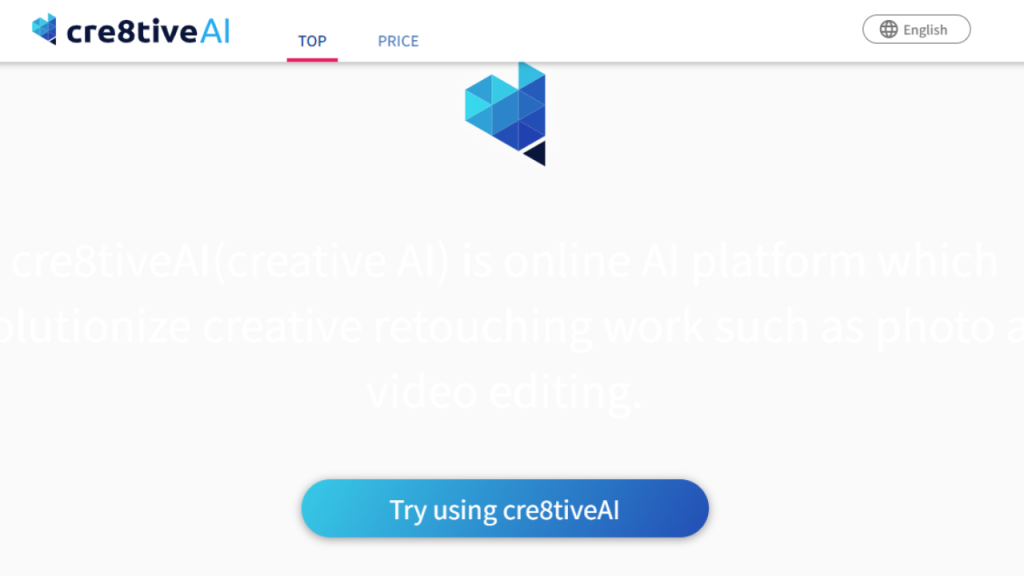 Cre8tiveAI is an innovative AI-enhanced platform designed to streamline the photo and video editing process. With a suite of creative tools, it can amplify photo resolution and even turn images into artistic masterpieces. However, despite its strengths, it does come with certain limitations, including restricted customization choices and sporadic system issues.
Table of Contents
Key Takeaways
Cre8tiveAI is an AI-powered platform that makes editing photos, images, and videos quick and easy.
It offers many creative tools, from enhancing photo resolution to transforming images into artwork.
Although powerful, it has limitations, like limited customization options and occasional system errors.
Apart from Cre8tiveAI, other alternatives like NightCafe, Playground AI, and Deep Anime offer similar services.
Overview of Cre8tiveAI Features
Cre8tiveAI brings many AI-powered features, from photo and illustration editing to video processing. The platform uniquely caters to creative needs with tools for resolution enhancement, face beautification, illustration generation from photos, 3D conversion from pictures, and line drawing creation.
This comprehensive suite allows users to process images and videos promptly using advanced deep-learning technology offered by Cre8tiveAI.
AI-powered photo editing
Cre8tiveAI revolutionizes the world of photo editing with its AI-powered tools. Transforming mundane images into stunning visuals has become a simplified task, thanks to the intuitive features of this online platform.
Users can effortlessly refine photo resolution and enhance picture quality using Photo Refiner— one of Cre8tiveAI's prominent tools. Face Refiner is another remarkable tool that reveals minute facial details, making pictures more vibrant and lively.
Moreover, Enpainter breaks conventional boundaries by turning photographs into pseudo-paintings influenced by famous artists such as Van Gogh or Monet. These groundbreaking capabilities bring unprecedented creative possibilities for students engaged in digital artistry projects or photography assignments where image processing plays an integral role.
Illustration editing
Cre8tiveAI brings an array of AI-powered tools exclusively designed for illustration editing. These unique programs transform simple sketches into stunningly detailed artwork.
The SAI AI tool from Cre8tiveAI is novel – it can generate over a million original face illustrations, perfect for character creation in storybooks or animations.
Different types of line drawings needed for manga and anime backgrounds also find their place in the feature set provided by cre8tiveAI with its Line Drawer tool. Offering nine distinctive styles, this addition makes designing stand-alone art pieces or complex sequences smoother.
Furthermore, transforming photos into background art has never been easier thanks to the Anime Art Painter AI option, which generates four art images suitable for animation purposes.
Video editing
Video editing in Cre8tiveAI levitates the bar of creativity with its dynamic AI tools. Using Moving Photo Maker, you can transform your regular photos into stunning 3D videos with camera effects.
For those who binge-watch animes and animated videos online, the ANIMESR tool acts as a Chrome extension to enhance video quality on platforms like YouTube in real time! You are not confined to enhancing pre-existing clips; the innovative platform allows you to transform any photograph or video footage into artistic masterpieces through Enpainter.
This feature lets you seamlessly mimic the styles of celebrated artists such as Van Gogh and Monet. No experience in professional design or programming is required for this artistic transformation – giving students access to high-quality video editing effortlessly using Cre8tiveAI's artificial intelligence capabilities, making it more than just a typical software.
In-Depth Cre8tiveAI Review
Cre8tiveAI emerges as a true game-changer in image and video editing. This AI-based platform delivers top-notch photo, illustration, and video processing tools with blistering speed.
Not limited to just designers or photographers, it caters to anyone harboring creative interests. Cre8tiveAI's speedy solutions transform hours of manual work into seconds within a few clicks! The software boasts an array of sophisticated yet user-friendly interfaces that enhance user convenience at every step.
Its efficient processing abilities make tedious tasks seem effortless while ensuring high-quality creative output each time. Indeed, Cre8tiveAI sets a new standard through its innovative approach to meeting everyone's digital design needs in today's fast-paced world.
Pricing for Cre8tiveAI
Cre8tiveAI stands out with diverse pricing options designed to cater to various usage requirements and preferences. It starts with the Entry Plan – an appealing free plan that gives users access to basic AI features.
This platform offers subscribers different pricing tiers ranging from $48.00 to $800.00 per month, each offering increasing credits for using unique AI features.
Higher-tier plans deliver more than just added credit allocation; they promise valuable perks such as priority service and enhanced storage capacities. Whether you have limited or extensive editing needs, there is a Cre8tiveAI package ready to provide for your specific demands efficiently and cost-effectively.
Pros and Cons of Cre8tiveAI
The Cre8tiveAI tool offers several advantages, such as quick editing capabilities, a rich collection of creative tools, and a user-friendly interface. However, it falls short in terms of customization options and occasional hiccups in AI-generated content.
Pros: Fast editing capabilities, wide range of creative tools, user-friendly interface
Cre8tiveAI shines in delivering fast editing capabilities. With AI power under the hood, it shortens tasks that usually take hours into a swift 10-second job – an ideal perk for busy students.
Its diverse array of creative tools is another standout feature. It offers features like Photo Refiner, Face Refiner, and SAI, Enpainter, and Moving Photo Maker that cater to various image and video editing needs.
Further enhancing its appeal is the user-friendly design of Cre8tiveAI's interface, which makes this platform accessible even to non-designers or beginners in graphic work, thereby broadening its usability scope among a wide variety of users including students who lack formal design experience but aspire to experiment with digital creativity without any hurdles.
Cons: Limited customization options, occasional mix-ups in generated content
Cre8tiveAI, though a revolutionary tool in the AI industry, has limitations. Its limited customization options restrict users' ability to tailor content to their demands and needs.
Alongside the lack of adjustment features within this AI platform are occasional confusions that may arise from generated material due to system errors or glitches. While it's designed for error-free production, sporadic inconsistencies sometimes transpire, which could lead to less accurate outcomes.
Striking a balance between maximizing available tools and navigating through these challenges is crucial for optimal output with Cre8tiveAI.
Alternative AI Tools for Cre8tiveAI
For those seeking different options, a host of other AI tools serve as alternatives to Cre8tiveAI, including NightCafe, Playground AI, Getimg AI, and Deep Anime, among others.
NightCafe
NightCafe stands out as a notable alternative to Cre8tiveAI for AI tools. Focusing on image and video editing extends a wide scope of processing capabilities. Every individual interested in creative work will find NightCafe's toolkit abundantly helpful.
The platform maintains a user-friendly interface, hosting simplified yet effective AI tech that thrives on cutting-edge Deep Learning technology. From beginners to professionals, all are welcomed equally at NightCafe for their unique needs in executing artistic projects efficiently.
This tool garners recognition due to the versatility it brings into the hands of its users, thus transforming visions into masterpieces effortlessly.
Playground AI
Playground AI delivers a dynamic collection of creative tools for video and image editing. This includes exceptional offerings like Photo Refiner, designed to improve picture resolution dramatically, and Face Refiner, which enhances face quality in images.
Students also enjoy efficient features such as the Portrait Drawer, which quickly draws accurate face illustrations, while Moving Photo Maker breathes life into still photos by converting them into 3D animations.
Fans of manga or Anime will particularly appreciate the Line Drawer tool, which adeptly generates line drawings suitable for background scenery in this art style. Additionally, Playground AI excels at providing solutions for other obscure needs students may have, like PNG Smallify reducing large PNG file size without hampering visual quality or Mono Painter assisting in transforming photographs into impressive paintings.
The scope of options available through Playground AI truly underscores its standing as one credible alternative to Cre8tiveAI.
Getting AI
Getting AI is another excellent alternative for Cre8tiveAI. This innovative tool uses advanced artificial intelligence to improve image processing and picture enhancement tasks. With Getimg AI, students can generate high-resolution photos with striking clarity in seconds.
Its automated system allows effortless optimization of images, preserving the integrity and quality even when significantly altering size or resolution. Furthermore, it supports multiple formats such as JPG, PNG, and SVG, facilitating versatile use for various projects and assignments.
Those involved in digital artistry or 3D video creation tasks often find significant value in Getimg AI due to its powerful capabilities – making it a formidable competitor on par with Cre8tiveAI.
Deep Anime
Deep Anime is one such AI tool gaining momentum among the creative communities. Its features cater specifically to those interested in Anime and Japanese culture. This innovative software harnesses artificial intelligence as its core engine, thus facilitating character design, illustration creation, and visual effects with machine-driven precision.
Key users revel in its powerful storytelling capabilities that can transform a simple concept into an emotion-charged animation without requiring user expertise. Whether you're working on school projects or simply exploring creative new hobbies – Deep Anime is your capable assistant for easily producing captivating visual narratives.
ImgCreator.ai
ImgCreator.ai takes the spotlight among alternative AI tools for Cre8tiveAI. This platform provides comprehensive features geared toward image processing and video editing, making it an ideal tool for creative work.
Not just professionals like designers and photographers can harness its power; any individual interested in enhancing their digital content will find ImgCreator.ai beneficial.
The array of options within this tool is impressive. For example, sequences are easily transformed into moving images with depth through its Moving Photo Maker feature. Additionally, picture resolution problems receive solutions via the Photo Refiner's capability to upscale images by up to 16 times their original size.
From producing high-resolution artwork to breathing life into still photographs with camera effects, ImgCreator.ai sets a new standard in the landscape of artificial intelligence tools.
Dipickt
Dipickt, an AI tool housed within Cre8tiveAI, offers unique solutions in photo and video editing for students. Specializing in features like image upscaling, face enhancement, illustration generation, and video conversions makes it a cutting-edge alternative to conventional tools.
Students looking to turn their creativity into visionary art can find Dipickt exceptionally useful. Its efficient algorithms provide fast results without compromising on quality or detail, offering a cost-effective avenue for all your artistic exploits.
Embrace the future of image manipulation with Dipickt.
Eluna.ai
Eluna.ai stands out as a notable Alternative AI Tool for Cre8tiveAI. The platform specializes in diverse AI-based creative works, providing users with various features and tools designed to transform their digital projects.
Although the specifics of its pricing structure remain undisclosed here, Eluna.ai undoubtedly serves to augment the existing toolkit provided by Cre8tiveAI. Through this combination of services, users can expect a comprehensive experience that addresses various aspects of artificial intelligence creativity endeavors while balancing pros and cons.
With such offerings available on one platform, students using Eluna.ai will find enhanced capabilities as they navigate the world of digital artistry.
Imageeditor.ai
Imageeditor.ai is another alternative tool under the Cre8tiveAI umbrella, offering helpful, creative retouching and image editing features. With AI-driven infrastructure, it conveniently simplifies and speeds up your work process.
From photo refining to face enhancing, this platform provides an array of refined services that cater to individuals interested in generating quality creative work online in a straightforward manner.
Advancing with continuous improvements based on user feedback and API consultations, Imageeditor.ai showcases its commitment to better usability and diverse opportunities for every passionate user out there.
ProAI
ProAI molds the power of artificial intelligence into a user-friendly tool for executing graphic design tasks. It's all about transforming ordinary images into extraordinary visual creations without requiring extensive knowledge of complex software or photo editing skills.
You'll find it an incredibly useful AI toolkit if you're ready to step up your game in photo manipulation and animation.
The ProAI platform offers intriguing features built on machine learning, deep learning, and computer vision that simplify intricate processes messlessly. With just a few clicks, you can easily generate high-definition artwork, enhance image details, upscale photos, remove backgrounds instantly, and convert normal images into digital masterpieces.
Students exploring creative ways to communicate through imagery will appreciate how ProAi brings efficiency while maintaining quality results.
Re.Art
Re. Art is a formidable contender in alternative AI tools for Cre8tiveAI. This online platform specializes in imaginative applications, producing eye-catching photo processing and retouching work accomplished with ease.
Like Cre8tiveAI, Re. Art is not just for professional designers and photographers; it's accessible for anyone desiring to create or enhance their image editing or video editing projects.
Using advanced technological strategies such as AI-powered creative magic, Re. Art builds opportunities for high-quality illustrations and intricate creative tasks, including photos and videos.
Students find this tool advantageous thanks to its user-friendly interface and fast yet precise editing capabilities.
Phot.ai
Phot.ai emerges as an impressive software among the alternative AI tools for Cre8tiveAI. This application concentrates on upscaling the resolution of pictures and illustrations, providing enhanced clarity to your creative work.
Photo AI's strength lies in its proficiency to process images in a manner that significantly improves their quality without distorting detail or color balance. The advent of artificial intelligence has truly heralded a new era where such advanced image-editing capabilities are readily accessible to students like you, thanks to platforms like Phot.ai offered by Cre8tiveAI.
AI Image Wizard
AI Image Wizard, a feature of the cre8tiveAI platform, dramatically transforms your creative experience. This advanced artificial intelligence tool excels in performing high-quality photo and video editing tasks.
With its smart capability to enhance resolution, it can rejuvenate pictures and illustrations by improving their quality significantly. A significant advantage is that you don't require any prior design experience to utilize this innovative tool effectively; part of the Cre8tiveAI mission is to offer user-friendly services accessible to all levels of expertise! Whether you are an aspiring artist or simply interested in sprucing up your school project visuals, AI Image Wizard is an essential tool for quick image enhancement.
Dreamlike. art
Dreamlike. art stands out as a unique offering among other AI tools. It commands considerable respect for its image and video editing capabilities, pushing the boundaries of what users can achieve with artificial intelligence.
The platform boasts an array of resources, including Photo Refiner and Face Refiner, which produce high-quality, upscaled images. Students looking to explore their creative instincts might find immense value in the illustration generation tool known as SAI.
With Dreamlike.art's AI solutions like Portrait Drawer and Moving Photo Maker, students can conveniently convert monochrome photos into color ones or transform photographs into paintings effortlessly.
Its standout features include a Line Drawer for line drawing creation, Enpainter – a popular choice for anime art painting enthusiasts, and PNG Smallify, which helps reduce your PNG images' sizes seamlessly.
Imagine coloring your old black-and-white school photograph or transforming it into an animated picture using these astounding AI-driven technologies!
Picture it
Picture it showcases an impressive range of AI tools for image editing and processing tasks. Students can harness the power of Photo Refiner to enhance image clarity, boosting the resolution of their pictures and illustrations.
The Face Refiner tool takes this further by focusing on faces within photos, improving overall picture quality uniquely tailored to facial features. Looking beyond basic edits, Picture branches into creativity with its Enpainter tool that transforms regular photographs into vivid paintings akin to famous artists like Van Gogh or Monet.
Additionally, users working with PNG files will appreciate PNG Smallify's ability to reduce file size substantially while maintaining visual quality by skillfully reducing color.
Comparing Cre8tiveAI with Other AI Tools
In the vast landscape of AI tools, Cre8tiveAI holds its own with its multifaceted features and tools. Here's a brief comparison with other AI tools:
– NightCafe: While NightCafe also offers AI-powered image editing, it does not have the wide language support that Cre8tiveAI offers, which includes English, Japanese, Spanish, Arabic, and Russian.
– Playground AI: Unlike Playground AI, Cre8tiveAI caters to designers and photographers and to any individual interested in creative work, making it a more accessible platform.
– Getimg AI: While Getimg AI specializes in image upscaling, Cre8tiveAI offers a wider range of AI tools, including not only image upscaling but also face enhancement, illustration generation, and video conversion.
– Deep Anime: Deep Anime focuses on animations, offering AI tools for viewing high-resolution animations. However, Cre8tiveAI goes a step further, offering additional AI tools and services, such as AILIA AI Refiner for high-resolution plug-ins.
– ImgCreator.ai: This AI tool provides creative solutions for image creation but lacks the video conversion feature that Cre8tiveAI has.
– Dipickt, Eluna.ai, Imageeditor.ai, ProAI, Re.Art, Phot.ai, AI Image Wizard, Dreamlike.art, Picture it: These platforms offer various AI tools, but none specialize in creative retouching work like Cre8tiveAI, including photo and video editing.
In conclusion, though each tool has unique features and specializations, Cre8tiveAI stands out with its wide array of AI tools dedicated to creative work, catering to a broader audience and supporting multiple languages.
Conclusion and Recommendation
Cre8tiveAI is a powerhouse for creative AI tools, leaving ample room for experimentation and innovation. This platform caters wonderfully to those interested in photo, illustration, and video editing, offering a user-friendly interface with fast results.
Affordable pricing and high-quality outputs make Cre8tiveAI an impressive choice among its competitors. Its persistent focus on customer feedback showcases the company's commitment to continuous improvement, compelling us to recommend this service for all students looking forward to exploring AI-based creativity channels.